The CPA designation: Delivering real value
Being an accountant is not the same as being a CPA. Unlike accountants, CPAs are supervised by a professional order and must satisfy specific requirements throughout their careers.
As Quebec's single accounting credential, the chartered professional accountant (CPA) designation is synonymous with quality and reliability. It is the seal that guarantees you are doing business with a professional who:
has been trained according to the highest standards;
is governed by clear regulations;
fully satisfies internationally recognized standards of competency and integrity.
Choosing a CPA is like choosing a trusted partner. Pierre-Yves McSween explains the value of the CPA designation in his own way in this vignette from the series Les extras CPA.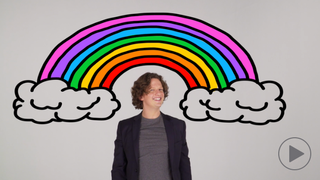 Protecting the public
When you work with a CPA, you receive wise counsel while benefiting from mechanisms in place to protect the public:
professional inspection visits to ensure compliance with the profession's standards;
liability insurance to cover possible professional faults;
compulsory continuing education to maintain and enhance CPAs' knowledge;
a code of ethics with which CPAs must comply;
recourse for disciplinary matters and disputes over statements of fees.
Learn how the Order protects you >