CFE preparation: 6 tips for success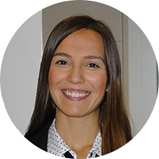 Are you among the future CPAs who will be studying this summer for the Common Final Examination (CFE)?
Julie Cardinal, the candidate who received the highest standing in Canada in the September 2016 CFE, shares 6 tips for effective exam preparation.
Happy studying!
---
Tip #1
Have a good notebook with extensive notes that summarize all the subjects.
Tip #2
Time yourself on each question and stick to the allotted time.
Tip #3
Take time to read the case study to identify the issues.
Tip #4
Before you start writing, prepare an outline of the requests to be addressed and structures for each.
Tip #5
Revisit case studies to determine what you did well and what you should work on.
Tip #6
Rest and don't do too much! More is not always better.