CFE national gold medalist in 10 questions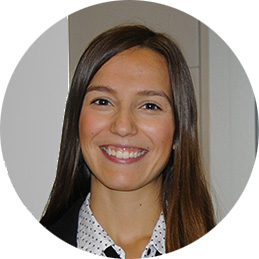 Do you know Julie Cardinal, the candidate who received the highest standing in Canada in the September 2016 Common Final Examination (CFE)? A private person, Julie agreed to reveal a few aspects of her personality in a short questionnaire.
At the Permit Presentation ceremony on March 11, 2017, Julie will receive her gold medal, a CPA Foundation scholarship, a CPA Canada prize, and an honorary certificate.
---
What is your proudest achievement?
Ranking first in Canada on the CFE ;)
What led you to choose the CPA designation?
I wanted comprehensive training covering all business areas which would open doors to a senior management position.
What is your long-term career goal?
To become the CFO of a large company.
What is your favourite treat after a long study day?
Eating sushi with friends.
Who inspired you in your career?
My former boss, Lyne Giroux, who taught me a lot about business and continues to inspire me to become a career woman.
What was your reaction when you found out you earned the gold medal?
No way… I can't be first in Canada!
What do you want to say to other future CPAs?
As long as you're well prepared for the CFE, you'll pass it.
What is your sure-fire way for managing stress?
Making sure that I've done everything to be ready, that every single item on my to-do list is checked off.
Which area of accounting are you most passionate about?
I prefer audit and financial analysis.
What is a funny fact about you?
I talk really fast!