Practical experience reports
The practical experience reports enable you to self-assess your level of proficiency in the CPA competencies for a specific period.
You must submit reports in the following situations:
You are reaching the end of practical experience authorized for a limited time.
You have completed 6 months of practical experience.
You have changed positions and your job description has changed significantly.
You have changed employers.
The practical experience log is the tool accessible in your online file that you will use to write your reports and have them approved.
Report preparation and approval process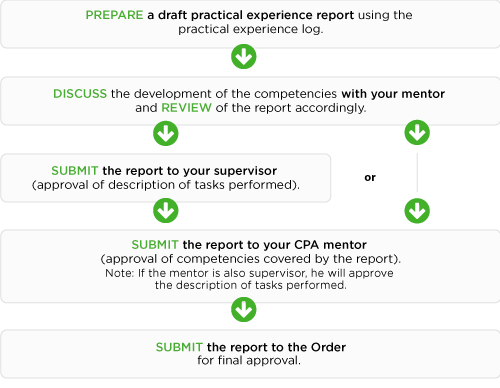 Note: Filing practical experience reports is mandatory. The Order must receive and validate all your reports before it can officially recognize the end of your practical experience program.
Refer to the Practical experience log – User guide >
Refer to the guide of proficiency levels >
Access your practical experience log >