2022-2026 Strategic directions
After an extensive, thoughtful discussion between its Board of directors, management and employees, the Order developed a strategic plan to guide its actions in the coming years.
This forward-looking plan enables the Order to position itself as a leader of a profession on the cutting edge of an ever-changing world.
It features a new vision and three strategic directions to fulfill both the Order's primary mission of protecting the public and the expectations and aspirations of employers, members, students, stakeholders and the general public.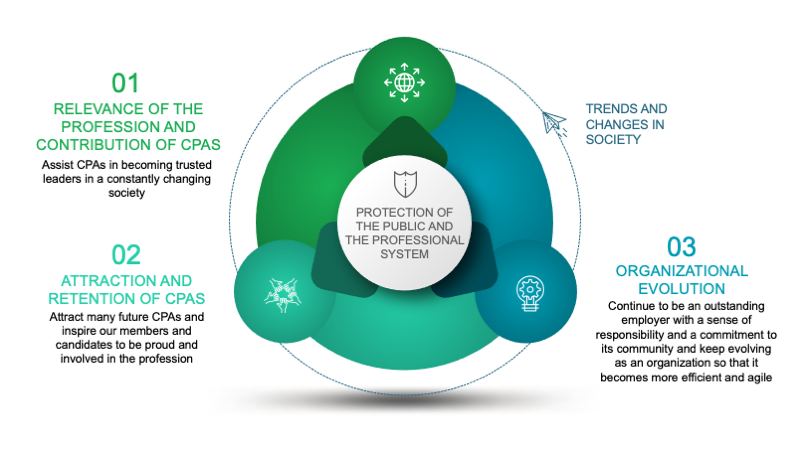 Vision 2026
Be the official voice of a leading-edge profession, a thought leader, a responsible citizen, a regulator and a committed trainer, and assist CPAs in becoming trusted professionals in a constantly changing society.