What types of expertise do CPA
s

have?
CPA
s

: active in all sectors of the economy

Thanks to their expertise and analytical ability, CPAs know how to deal with complex issues and love to take on challenges. As trusted advisors, CPAs offer a variety of services that go well beyond traditional accounting, audits and tax returns.
Financial strategies
Transaction planning
Financial forecasts
Business advice (business successions, acquisitions, start-ups, growth, etc.)
Strategic planning
Business valuations, acquisitions and sales
Technology analyses and implementation
CPAs have the necessary skills to:
Guide organizations through change
Assist organizations in rolling out their business strategy
Accelerate new market entry
Count on success with CPAs!
True or false? CPAs play a leading role in the business world and help entrepreneurs achieve their dreams. See what Mélissa Harvey, President and founder of Zorah biocosmétiques, and Pascal Nataf, CEO of Affordance Studio, have to say about CPAs in this episode of our very serious "Le compte est bon" quiz.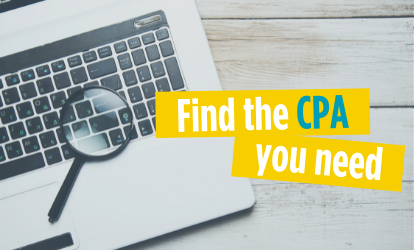 Ready to work with a CPA?
To find a CPA who can act as your consultant and help you carry out your plans, search the online CPA Directory.
To recruit a CPA for your business, post your job offer on the Emploi CPA recruitment site.