How to choose the right CPA for my business needs?
Know exactly what you need
Quebec has 41,000 CPAs who are active in all sectors of the economy and practice in specific areas of expertise. Some are change management experts, while others are risk management and strategic planning specialists.
To make sure that you choose the right CPA for your business, ask yourself these questions first:
What exactly do you need? The more you can pinpoint your needs, the easier it will be to determine which expertise and skills your sought-after CPA must have.

Would you like to hire a CPA for an in-house position at your company or as a consultant?
Count on success with CPAs!
In this episode of the "Le compte est bon" quiz, Mélissa Harvey, President and founder of Zorah biocosmétiques, and Pascal Nataf, CEO of Affordance Studio, tell us a little about their CPAs and why they have found the perfect match.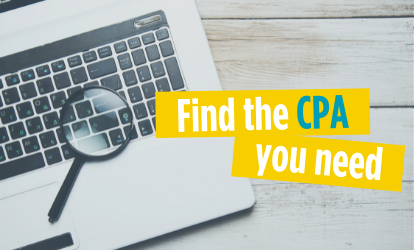 Ready to work with a CPA?
To find a CPA who can act as your consultant and help you carry out your plans, search the online CPA Directory.
To recruit a CPA for your business, post your job offer on the Emploi CPA recruitment site.