It starts with you
It is one thing to talk about the digital age, but quite another to make the transition. To pull off this transition, organizations require professionals who are innovative, open to change, visionary and willing to work with top talent. CPAs are perfectly equipped to do all of that and more.
In this "Enter the New Age" video, CPAs give you tips on developing your skills and meeting the challenges of the digital transformation.
(In French, English subtitles available).
FROM CPA TO CPA 4.0: THE DIGITAL TRANSFORMATION AT YOUR FINGERTIPS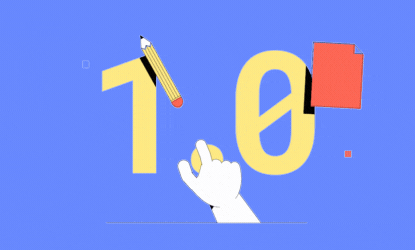 Are you a traditionalist or a groundbreaker? How do you compare to your peers? Do you know how to become a leader of change at your organization?
Use our new CPA 4.0 smart tool to find out your digital maturity score and discover what you can do to transform your environment and practices. And since the digital transformation is everyone's business, your colleagues (CPAs or not!) may also benefit from this tool. Feel free to share it with them!
A FEW OBSERVATIONS
Now that the digital age is here, the skills and profiles sought by organizations have changed to keep up with the demand in the market. Today's CPAs have to learn and unlearn on an ongoing basis.
Knowledge and talent: Continuous learning and agility
Expertise misalignment
Training is now perceived as an event where CPAs carve out some time in their schedule to "catch up." But the talent market is rapidly changing, and the skills in demand today may be out of date tomorrow. In this new environment, it is critical to review how you learn.
CPA Canada's Foresight initiative has qualified as crucial the ability to continually learn, unlearn and relearn.
The World Economic Forum has determined that some roles and skills are destined to decline, while others are booming. The study states that by 2022, everyone will need an extra 101 days of training to meet the new imperatives of the job market.
A survey of 1,566 CPAs in Quebec revealed that CPAs do not feel especially competent to fulfill certain responsibilities, even though they are relevant to their role:
Members identified the following areas as those in which they were the least competent: the automation of financial transactions, the implementation of data cybersecurity measures and the deployment of cloud solutions.
Even though CPAs consider themselves to be trustworthy, thorough and competent in the technical areas of business, they are not as confident about their communication and interpersonal skills.
Although some tasks will be automated, the market will more than ever need professionals to guide decision-making by prioritizing, validating, interpreting and assessing the relevance of results. In short, professionals will be needed throughout the process, both upstream and downstream of technology, to incorporate innovation into operations, train employees, manage different technologies, analyze data and make the best possible decisions.
Reasons for delays in developing the necessary expertise to use technology solutions:
Changes happen so quickly that it is difficult for CPAs to keep their knowledge of the current digital ecosystem up to date.
Monitoring technology trends in each industry is time-consuming and resource-intensive.
Some work habits are hard to change.
Some people are more resistant to change.
Others don't understand just how much innovation affects their practice and why they should question how they do things.

Reflecting current trends, many organizations, including universities, are designing programs that focus on the new skills in demand. They are attracting professionals from different areas seeking to upgrade their expertise and set themselves apart.
The Order also offers several training activities that focus on the digital age and will continue to expand its course offering in line with members' needs.
Take advantage of the training offered to specialize in specific areas, position yourself at the forefront of change and stay current on key trends.
Getting involved in initiatives related to your usual tasks and engaging in rich interactions can also provide opportunities to develop your skills.
Development of the continuing education program
It is important that CPAs have the necessary tools to face the changes brought about by the digital economy. There are many constraints: the importance of core competencies in accounting, the complexity and depth of peripheral competencies, and limited time and resources (training and course availability).
To stay relevant as a professional, you will be required to learn, unlearn and relearn very quickly.
You have to take control of your development and acquire the skills you need to perform your duties and meet expectations without running into difficulty. Appropriate and continuous training will also help reduce the risk of ineffectiveness (poor instincts or methods) and the risk of error that can affect your reputation and erode the public's trust.

The digital age is the age of lifelong learning. Opportunities to train, learn and specialize abound: reading, continuing education, university education, workshops, conferences, mentoring, etc.
Identify the competencies you want to develop in the future and draw up a training plan to acquire them.
Identify technologies that interest you and get the necessary training to increase your relevance and continually enhance decision-making in your organization.
Evolving demographic profile of CPAs
A demographic shock is on the horizon, and it will hit the CPA profession like the rest of the labour market. As the population ages, the profession will need to renew itself and attract new blood, as well as ensure that all CPAs in the workforce stay current and adapt their practices.
As an employer, managing four generations of employees can be challenging, since they do not necessarily have the same work methods or aspirations, and yet they must work together harmoniously.
An attractive profession for the next generation
To bring in new members, the profession has to remain attractive. The competencies, values and technological appetites of generations X, Y and Z are now receiving a lot of attention.
Many experts have nonetheless emphasized that technology is not the only factor transforming the workplace: global influences, advanced specializations, the rapid development of staff, significant demographic changes, as well as changing client and employee expectations are all contributing factors. Changes in organizational structures, regulations and competencies are required to ensure effective leadership.

To attract new members, professionals have an incentive to create a dynamic, evolving and inclusive work environment where everyone's contribution is recognized.
Take advantage of the digital transformation to revamp your methods, question your practices and become more agile.
Offer an attractive work environment that emphasizes achievement motivation, work/life balance and recognition.
Use innovative methods to promote your employees' personal and professional development.
Embrace creativity and initiative.
THINK OUTSIDE THE BOX
According to CPA Marie Cayer, innovative professionals are people who allow themselves to leave their comfort zone and think outside the box.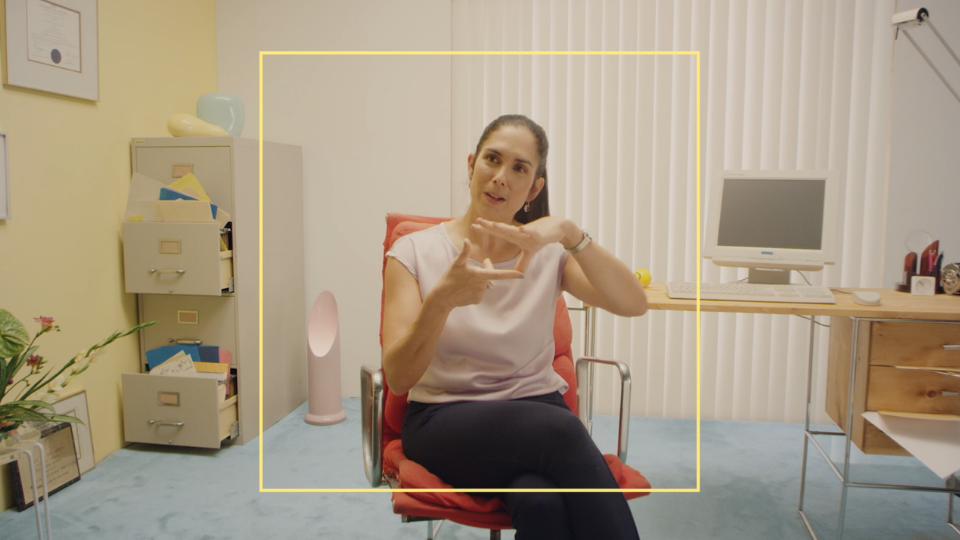 You have to take risks, effectively communicate the returns on investment, and learn from other organizations that have carried out digital transformation projects.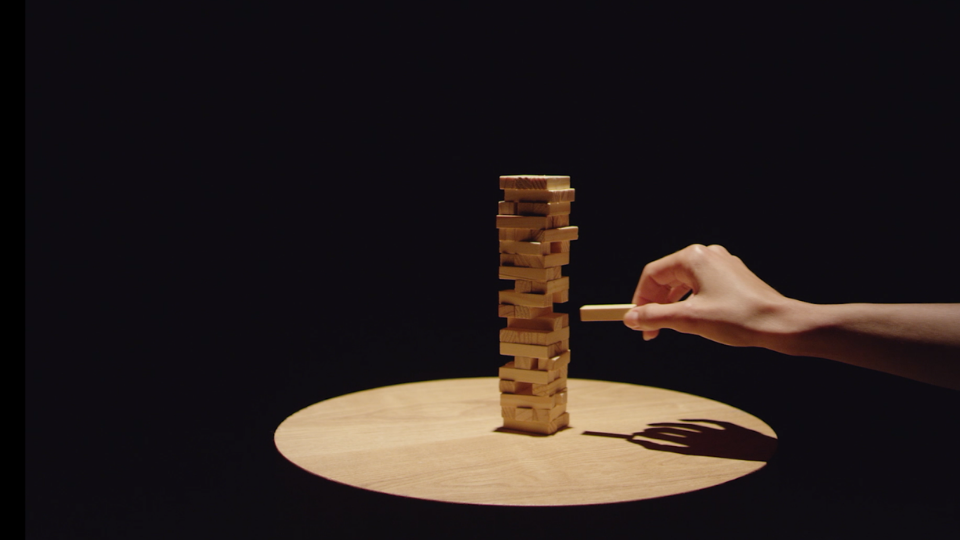 According to CPA Thomas-Louis Lafleur, we have reached a critical moment in time where we need to redefine what a CPA is.
"We are builders. We are the ones who build the boat and make sure that it's going in the right direction."
As a CPA, you act as a coach and a leader. You need to stay ahead of the curve, innovate, and bring new ideas. It takes curiosity, courage, flexibility, and strong communication skills to effectively explain all the pros and cons, risks, and especially the positive benefits of a digital transformation project.
You are not an expert on everything. And while you will not become an artificial intelligence expert overnight, you can consult with talented professionals and experts who can help you fulfill your role and, above all else, keep improving.
ESSENTIAL Skills and capabilities FOR THE DIGITAL AGE
Agility
You easily collaborate with multidisciplinary teams, business partners and clients, and are an agile learner.

Solid understanding of digital age concepts
You have the basic cross-functional digital expertise to position yourself as a strategic advisor with a comprehensive view of organizational issues.

Awareness of the latest trends
You are a change manager aware of the latest trends, especially emerging trends in business models, digital solutions and operational best practices.

Integrity
You are a trusted professional with a recognized work ethic.

Effective communication skills
You have strong social, collaboration and communication skills.

Excellent understanding of information security
You are the custodian of information security and privacy best practices.

Flair for the best-performing tools
You stay current on available technological tools, measure their contribution to your operations and leverage them for your organization.

Consider specializing
You have the advanced digital expertise needed to add value in the specific niches in which you work.

… while building skills in related areas
You are a specialist in data security, information management and IT implementation and management.

Knowledgeable of international regulations
Trade globalization is increasingly exposing local organizations to foreign regulations: taxation, cross-border cash flow control, counterfeiting, etc. You have the skills needed to navigate smoothly through this international regulatory environment.

Expertise in intellectual property valuation
Several emerging business models have few tangible assets and more intangible ones, thus requiring new methods for valuating and enhancing these assets. You are sought after for your expertise in valuing intellectual property assets.

RESOURCES ARE AVAILABLE TO YOU
We have a range of resources and tools to help you navigate the changes in the profession.